Travel Plans for the Next 3 Years
So its evident the Corona Virus COVID19 has affected millions of travel plans across the world and travel confidence is in an all time low with border closures, unstable flight plans and national restrictions placed in every country our planet has for the foreseeable future.
I have to admit my plans have been affected this year and uncertain going into the next. Already two of my plans have been cancelled this year including my huge "30th birthday, round the world in 30 days trip" which I have to say was very disheartening as ive been planning that for over a year. Other plans which are closely coming this year are on hold as nobody knows when borders will reopen, restrictions eased and flights flying.
But hey, were here now and whatever challenges lie ahead for travelling we must cope. As the world seems to be opening up slowely and cautiously I guess I should start planning for my next few years of travel.
Everything is obviously dependant on the matters around us going forward. Least to say if I will have the money, job and enthusiasm to venture out in the world again.
2020
Around the World in 30 Days
(Postponed 2022)

So this was the big downer for this year. I have postponed this trip till 2022 (maybe 2023) as I believe there will still be a few uncertainties next year. Furthermore to be able to circuit around the world would mean visiting many different countries across many different continents, so I would like the confidence in travelling to build up again in order to do a project like this.
The initial route of this circuit was to start in the UK (home), Morocco, Spain, Colombia, Los Angeles (USA), Hawaii (USA), Guam, Philippines, Hong Kong, UK (home). Approaching 2022 the route may change.
Morocco
(On Hold or 2021)
This trip was supposed to happen for the round the world trip (stated above). However as this tour was booked and is paid for, I can go on this trip whenever. As soon as I can, I will be going on this trip whether this year or next.
I will be with Gadventures taking me around Marrakech, Todra Gouge, Merzouga, Aite Ben Haddou, Aroumd and many more. My target is to do the camel ride and camp out in the middle of the desert, all of which is included in the tour.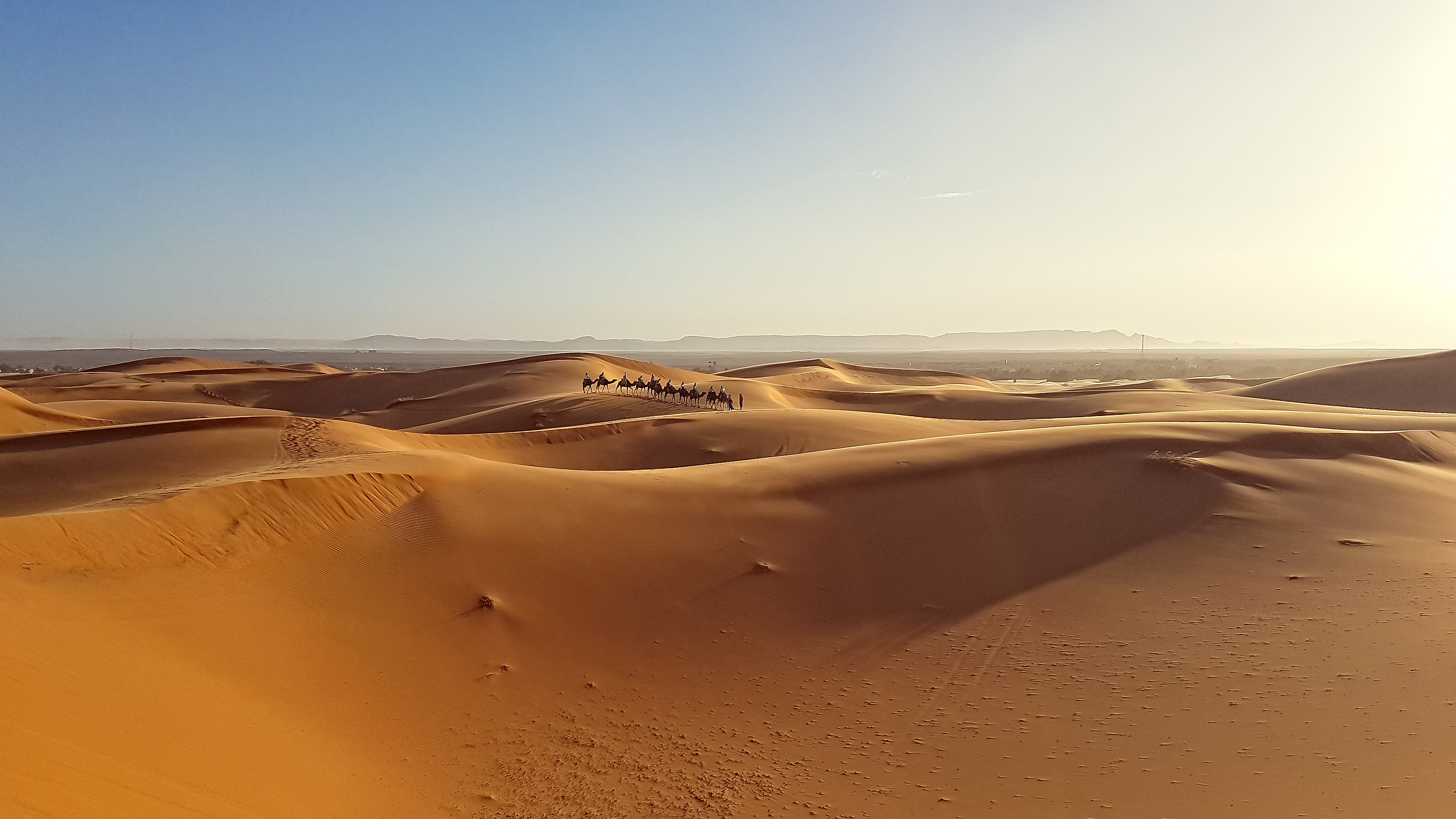 Christmas Market
Chicago, USA
(On Hold)
This year for my Christmas market trip, I thought to go somewhere different than in Europe. With the Christmas markets in Chicago boasting to be one of the best in the country. I thought a visit there would be worthwhile. Still on hold, just waiting for the USA to open its borders hopefully they will by December.
2021
The Philippines
(January)
Every year I go back to the Philippines but hopefully visiting other islands I haven't yet been. I also usually look to touring friends to the country maybe a 2-4 week trip.
Fiji/ Micronesia Tour
or
Central/ South American Tour
(May)
So for this one I still have a huge decision to make. Its either I go to a continent I fell in love with in the Latin Americas or explore a new region in the Oceania area. I believe the decision will be down to what type of trip I want. I think Fiji and Micronesia will have a predominately beach and island life atmosphere whilst the Americas will give me a varied trip including jungles, beach, culture, food and more. Although at this moment I am edging for going tp the Americas I believe to go to a region I haven't been yet is important and might enlighten my travel perspective. I cant decide yet, to be continued…
Denmark/ Sweden
(September)
One of my random summer Euro-trips. This year its back to Scandinavia and to what I believe are my last two in the region I haven't visited. I have always complained about this region being very expensive but enjoyable. I have met a few of the friendliest travellers from this region and may need to contact and them again.
Christmas Market
Poland/ Germany
(December)
For Christmas 2021 I go back to Germany but this time I plan to include Poland in the trip. I was suggested to visit the markets in Warsaw or Krakow in Poland and Dortmund, Cologne or Dresden in Germany. The exact trip is to be confirmed. I did believe there is direct trains travelling between the two (as in many European countries) but now know there isn't, so I may need to drive.
2022
Circuit Around the World
Previously Around the World in 30 Days
(May)
The cancelled trip in 2020, I hope to revive in 2022 maybe even 2023. However no need to do it in 30 days as it is no longer my 30th birthday so I would probably look to doing this as a 6 week or 2 month stint, depending on my job holiday allowance off course.
My route for the year 2020 trip may need to be changed. Maybe I need to put more of Africa into the trip, Rwanda, South Africa or Kenya would be good to put in this route. I guess its time to plan this.
Christmas Market
France or Hungary
(December)
Maybe a trip closer-by for the year of 2022. Both countries have spectacular festive markets but I have been told Budapest is nice and the costs are lower.
Others for this year to be decided
Ghana, Jordan, Oman, Svalbard (Denmark), Caribbean
Hopefully all goes to plan, thanks for reading…
Photos:

Most photos are taken from pixabay