Top 10 Places to Visit in Metro Manila
As the Philippines is getting more and more popular as a holiday destination, I look at the top 10 places I believe that cant be missed whilst in the country's entry point Metro Manila.
10th) Manila Ocean Park
Firstly we start off with a family amusement. This Oceanarium has plenty to see and do, with over 300 marine species indigenous to South East Asia. There are also land creatures with a barnyard, bird and insect section. Most anticipated are the seal show which is applaudable and last but not the least is the symphony of evening show which is a magical light, water and fire show which come together to gives a great end to the day. Honestly it is not the best Oceanarium that would blow your mind, but it is a worthy visit whilst in the capital.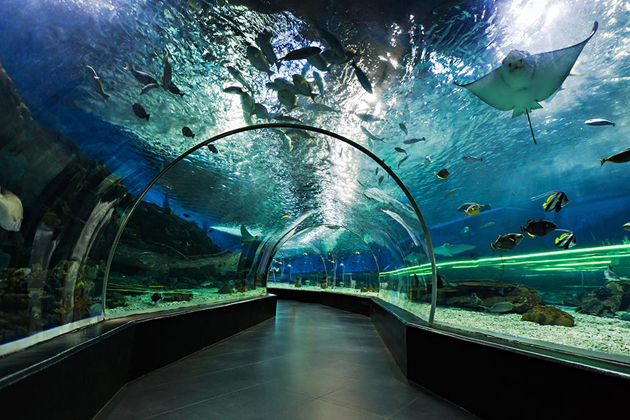 9th) Quiapo Church and China Town
Quiapo church and the surrounding area is no doubt very important to the Filipino people, its religious and cultural significance is the reason it is on my top 10 list, however this area is also known to be very dangerous to locals themselves, so any tourists would need to be cautious. Nonetheless this Church is very important with many miracles said to have happened, one of which is the story of the black Nazarene statue which arrived from Mexico in 1606 surviving a huge fire.
The nearby Binondo China town is also significant for being the worlds oldest china town in the world. A place that should be high on this list but because its not accessible and a little dangerous, im happy this being 9th.
8th) Poblacion, Makati
One for those who enjoy a bit of nightlife, Poblacion has a mixture of affordable and high-end bars and clubs. It is popular for locals and foreign tourists. A place that must be visited to appreciate Filipino night life.
7th) Bonifacio Global City
The first of four shopping site on my list. Bonifacio Global City is an outdoor high street retail arcade which has both affordable and high end shops and restaurants. Boasting a beautiful parklike greenspace in the middle with fountain and artistic features this shopping district is very popular.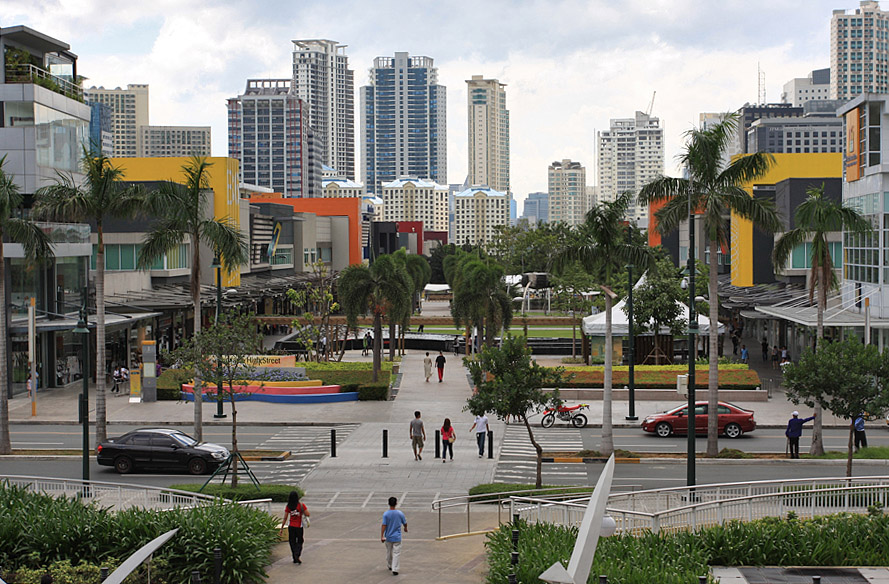 6th) Resorts World
The brand 'Resorts World' is well known around the world. For Manila, Resorts World is a complete high end entertainment complex including a casino, theatre, cinema, shopping complex, restaurants and accommodations. Resorts world is high on my list as it is popular amongst tourist and it is nearest to the airport.
5th) Greenbelt Ayala Centre
The most extravagant and luxurious of all the malls in Metro Manila. the Greenbelt shopping mall consist of high end shops such as Prada, Gucci, Armani and others alike. This mall makes the 5th best place to visit in Metro Manila as in my opinion it takes you out of the hustle and bustle of the city, a nice place which may make you feel at home. The nice green space in the middle, vegetable plantation, cat play area and the outdoor church makes a brilliant hotspot for tourism
4th) SM Mall of Asia
…and another mall but its the last one I promise. SM Mall of Asia was arguably once the largest in Asia when it was built in the year 2006, it has since been replaced as 4th largest in the country and down to 14th in the continent. 4th on my list as unlike 'Resorts World' this is a complete leisure complex for all ages that is affordable to the average person. Complete with concert halls, Imax, bowling, arcades, funfair, shops, restaurants and an Olympic sized skating ring. Furthermore the man made bay area is a good place to chill and take it easy.
3rd) Intramuros
A fortified walled complex from the Spanish colonial era makes it as my 3rd place that I believe people should visit. Formerly the Spaniards centre for governance, this had huge significance through all colony from Spanish, Japanese and American rule. Intramuros has lots of Spanish architecture within its walls which I believe is a must for visitors.
2nd) Quezon Circle
My 2nd placer is questionable and I believe a lot of people who is from the Philippines or Metro Manila itself would find my choice quiet surprising and interesting. Quezon Circle is a park situated in between a large 8 lane roundabout, it is a park where many locals visit to chill, date, unwind, stay active and just have a good time. Central to this park it the Quezon Shrine which is a beautiful 3 pillar structure which houses the remains of the popular late president Manuel Quezon. On top of the monument is an observation deck and below is a museum about the late president and also about the country in general. The park has a cute theme park with traditional fair games and rides. I believe Quezon circle doesn't get the recognition it deserves, maybe the sheer distance from the main Manila region or the lack of advertisements. I have always found this place amazing and when I brought my visiting friends over to see this, I was surprised by their very positive reaction, so this park makes it as my top 2 place to visit whilst around Metro Manila.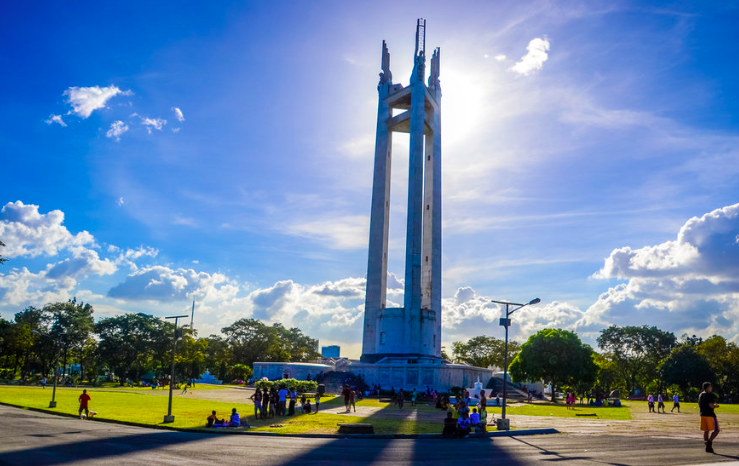 1st) Rizal Park
Probably the cover attraction of the capital and what I believe is the must see place whilst in Metro Manila is Rizal Park. Adjacent to the walled city of Intramuros this place is a favourite leisure spot for Filipinos. This park also has history as it was the location of the execution of Filipino patriot Jose Rizal which started the Philippine revolution against Spain. The monument which holds his remains is the focal point of this park and because of this the area remains a significant place for the country and for what I believe is a place visitors should visit whilst in the country.

So there's my personal top 10 places to visit whilst in Metro Manila, do you think?
Check Our Other Top 10s
Singapore is one of my favourite metropolis city. It is one of the safest, cleanest most modern places I have…
Keep reading
London has many iconic area, buildings and monuments which are famous around the world. What are the top 10 places…
Keep reading
Boracay is a paradise island I have been to multiple time. I have been there in a quieter period and…
Keep reading
Reference:

https://www.myproperty.ph/journal/2019/02/13/the-top-10-largest-malls-in-the-philippines-infographic/